受付は終了いたしました。多数のお申し込み、誠にありがとうございました。
これまで日本を除くアジア圏で行っていたこのイベント、昨年2013年10月、日本で初めて大阪で開催し大好評でした。そして今回、日本で2回目の開催を東京で行うことになりました。
ここではビジネスとITアーキテクチャに関する考えや事例等について、参加者は大いに知見を深めることができるだけでなく、同じように苦労しているアジアの仲間や講演者と大いに情報交流する機会が持てます。
開催日は2014年6月18日(水)~19日(木)の2日間、場所は東京・品川駅高輪口のSHINAGAWA GOOSにて行います。
概要やカリキュラムおよびお申し込みは、下記をご覧ください。
なお講演は、通訳付きで原則英語により行います。
Designed for the strategic decision makers in an expanding business horizon to unlock the IT values for the business. This is the 4th BITAS Executive Series program entitled "The Rising of Enterprise Architecture through Business Technology Strategy" is designed based upon the earlier BITAS success and feedbacks received that aims to equip delegates with an insight into the various aspects on how IT can be the catalyst in achieving higher business capabilities. This can only be realized when IT is an integral part of the enterprise engine to achieve the business strategies and goals. Hence, the event will cover in detail on how IT that is traditionally perceived as a Cost Center can be turned to become Profit Center as well as on the best practice strategies in integrating business and technology.
LEAD BY THE REGION'S RENOWNED THOUGHT LEADERS in the field of business technology architecture, it promises to be an invigorating and lively event with the sharing of practical experiences, while discussing the business needs.
INTERACTIVE WORKSHOPS AND SESSIONS WITH A TOP-NOTCH NETWORK OF PEERS to explore new business technology paradigm and to take full advantage on the proven best practices to in evaluating IT investment like any other business investment to bring revenues and profits to the business.
Establishing and executing strategic Enterprise Architecture Excellence
The importance of critical skills in achieving Enterprise Business Agility
Presenting Profit & Loss (P&L) for any enterprise IT system running in production environment
Case study presentation and walk through of real life enterprise experiences
Strategic IT Planning and Business Process Re-architecting
Realizing business values through technology investment: A real-life case study
Calculating and delivering business values based on practical and proven ROI of any technology investment
The art and science in managing the complexity of Human Dynamics and understanding stakeholders' expectation as critical success factor
The Business Requirement Architecture for Successful Project Implementation in Action
The Importance of Critical Skills in Achieving the successful Enterprise Agility
On-site visit to Japanese based enterprise organization who have successfully delivering business values of technology
Connecting, networking and sharing of real-world scenarios with other delegates
Early Bird discount till Wednesday, 30th April 2014 is USD2500/person*
Normal price from Thursday, 1st May 2014 is USD3000/person*
* The fee inclusive of 4 Night Hotel Accommodation with daily breakfast, conference fees, welcome drink, conference materials, lunches and networking dinner.
*上記料金は、海外から日本に渡航し、参加いただく方の料金です。国内の方は、2014年6月18日(水)~19日(木)の2日間のご参加で、お一人12万円(税抜き)です。なおこの料金には、カンファレンスおよびネットワーキング等の費用が含まれます。
国内の方は、6月18日(水)~19日(木)の2日間となります。
スケジュールについては、主催者等の都合により適宜見直しする場合がございます。
| | |
| --- | --- |
| 12:00 – 24:00 | 各国より来日しホテルにチェックイン |
| | |
| --- | --- |
| 07:00 – 08:30 | ホテルで朝食等 |
| 09:30 – 10:00 | 会場受付 |
| 10:00 – 10:15 | 開会挨拶 – 林 衛, 株式会社アイ・ティ・イノベーション社長 |
| 10:15 – 10:45 | 基調講演 -ニック・ナハルディン・モハッド・ナザール氏, 人材部門 シニアマネジャMSC Malaysia Multimedia Development Corporation (MDeC) |
| 10:45 – 12:00 | セッション1: ビジネスの可能性を提供するエンタープライズアーキテクチャ構築、その成功のカギは何か – 塩田 宏治, IASA日本支部代表理事 |
| 12:00 – 13:00 | 昼食 |
| 13:00 – 14:30 | セッション2: 戦略的ITアーキテクチャのプランニングとビジネスプロセスアーキテクチャ(1/2) – エコ・インドラジット博士, IASA インドネシア代表APTIKOM (Part 1 / 2) |
| 14:30 – 14:45 | 休憩 |
| 14:45 – 16:15 | セッション3: 戦略的ITアーキテクチャのプランニングとビジネスプロセスアーキテクチャ(2/2) – エコ・インドラジット博士, IASA インドネシア代表APTIKOM (Part 2 of 2) |
| 16:15 – 16:30 | 休憩 |
| 16:30 – 18:00 | セッション4: エンタープライズ・アーキテクチャの旅 ITABoKに基づいた適用、導入、そしてライフサイクルマネジメント(1/2) – アーロン・タン・ダーニ氏, IASAアジアパシフィック代表 (Part 1 of 2) |
| 18:30 – 20:30 | ネットワーキング |
| 20:30 – 24:00 | 自由時間 |
07:00 – 09:00
ホテルで朝食等
10:00 – 10:30
基調講演 – チョン・ムン・キット氏, ゼネラル・マネジャ APMG インターナショナル(アセアン、 日本、韓国)
10:30 – 12:00
セッション5: エンタープライズ・アーキテクチャの旅 ITABoKに基づいた適用、導入、そしてライフサイクルマネジメント(2/2)
– アーロン・タン・ダーニ氏, IASAアジアパシフィック代表 (Part 2 of 2)
12:00 – 13:00
昼食
13:00 – 14:30
セッション6: EAに関するグローバルケーススタディ – 塩田 宏治, 塩田 宏治
14:30 – 14:45
休憩
14:45 – 16:15
セッション7:Case Study 2: 日本企業のマスター・データ・マネジメント戦略 – 中山 嘉之, 株式会社アイ・ティ・イノベーション ビジネステクノロジー戦略部 部長
16:15 – 16:30
休憩
16:30 – 17:00
閉会の挨拶: – 林 衛, 株式会社アイ・ティ・イノベーション社長
17:00 – 24:00
自由時間
| | |
| --- | --- |
| 07:00 – 09:00 | ホテルで朝食等 |
| 09:30 – 10:00 | 移動 |
| 10:00 – 12:00 | セッション8: 企業見学1 |
| 12:00 – 14:00 | 昼食 |
| 14:00 – 16:00 | セッション9: 企業見学2 |
| 16:00 – 24:00 | 自由時間 |
| | |
| --- | --- |
| 07:00 – 08:00 | ホテルで朝食等 |
| 08:00 – 12:00 | チェックアウト |
国内の方は、6月18日(水) 開会の挨拶~ネットワーキング、および6月19日(木)の基調講演~閉会の挨拶までご参加いただきます。

The Chairman of Indonesia Security Incidents Response Team on Internet Infrastructure and the National Advisor to the Ministry of Communication and Information Technology, Ministry of Research and Technology, Ministry of Education and Ministry of Youth and Sports Indonesia.
Graduated from ITS Surabaya (Indonesia), Harvard University (USA), Maastricht School of Management (Netherlands), Leicester University (UK), University of the City of Manila (Philippines), and London School of Public Relations (Indonesia). Holding several international certificates from Stanford University (USA), George Washington (USA), Cambridge University (UK), Wealth Management Association (Asia), and American Academic of Financial Management (USA). Active as researcher and advisor in several industries, such as: banking and finance, government, education, healthcare, telecommunication, utility, transportation, mining, oil and gas, retail and distribution, tourism, and other services. Have published more than 25 books in business, management, and information technology. He has joined ABFI Institute Perbanas since 1995 as faculty member.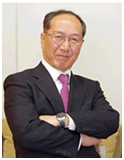 Hayashi-San is the Founder and President of IT innovation, Inc. and also the instructor for Nagoya Institute of Technology (Dept. of Computer Science), a Visiting Professor for Dalian Neusoft Institute of Information. While gaining experiences as a consultant and working with many European and American IT companies, Hayashi-San has gained and learned many best practices in systems development, strategic consulting, methodologies and technologies. As an expert on both technology side and human side of IT, I am now working as one of opinion leaders of IT industries in Japan.
In 2005, Hayashi-San started a software engineering training course in India for Japanese using Indian government IT training program (CDAC/ACTS) and in 2009 started to study and develop training program for applying BABOK® to super-upper stage of the development process. In 2010, Hayashi-San developed a human-skill enhancement program based on Drucker's theory and also started strategic consulting by using the methodology Modus Vision. In 2011, Hayashi-San started global IT training course at Dalian, China and in 2013, Hayashi-San has launched ITA strategy course with ATD Learning in Kuala Lumpur.
Hayashi-San has been consulting on IT Architecture Design and ITA methodologies for more than 15 years and graduated from Nagoya University – School of Engineering (Applied Physics).

Nakayama-San has more than 32 years of experience in various technology fields, IT solutionings and straegies roles in various Japanese blue-chip companies. He is well verse in establishing a decision framework that enables the various parts of an organization to articulate the values on how information and technology can be used in the context of business strategy. He has also many years of experiences in managing outsourcing team to design and define key business values of outsourcing proposal.
Nakayama-San is also an expert in forming key strategic business relationships with the key customers that result in significant increase in business values. He is creative and innovative in creating breakthrough applications, services and business models that drive and grow business values. With his many years of practical industrial experiences, Nakayama-San understands how to deploy an enterprise architecture program that will improve business and technology decisions processes and how IT investment can deliver strategic values for the organization.

Aaron Tan Dani has a strong passion for the IT Architecture and IT Architecture related fields. He firmly believes that only with the proper practice of this IT discipline that maximum value can be realized by the business. With this keen passion and selfless contribution, he has been actively involved as the Founder and the Chairman of International Association of Software Architects (IASA) Asia Pacific since 2004 and was actively involved in setting up and leading IASA Chapters across the Asia Pacific countries. Aaron close connection with the industry leaders and government bodies in the respective APAC countries gives him the edge in the latest technology landscape.
Aaron is an Accredited Trainer for TOGAF 9.1 and he is also an IASA Accredited Trainer in the field of IT Architecture and is the Co-Author of IT Architecture Body of Knowledge (ITABoK). He was part of the core team to define the world's first 256 IT Architect's skill set in 2004 in the Seattle, WA, USA. Aaron is also the author of 2 popular training courses, which are part of the IASA Official Curriculum i.e. 2-Days on Business Requirement Architecture and 3-days on Architecting Software with Object Oriented Analysis and Design. In addition, Aaron is also the Co-author of IASA IT Architect Certification training courses i.e the 3-Days IT Architecture Bootcamp and the 5-Days IT Architecture Core that both courses lead to the global professional certifications for IT Architects. Since December 2009, Aaron has been actively delivering these courses in Malaysia, Singapore,
Thailand, Hong Kong and Indonesia, with roadmap to deliver this program across the rest of the Asia Pacific region.
As an industry thought leader in the IT Architecture arena, Aaron is a frequent public speaker and he speaks with passion and charisma and has been consistently ranked in the top 10% in speaker ratings in most of the international IT events. He has been public speaking frequently since 2004 in Malaysia, Singapore, Thailand, Hong Kong, Vietnam, United Arab of Emirates, USA, Korea and Indonesia, presenting various IT & Business related topics across Asia Pacific region. His charismatic, passionate and entertaining presentation style has been well received. He holds a Master of Technology from the National University of Singapore and a Bachelor of Computer and Mathematical Sciences from the University of Western Australia.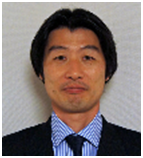 Koji Shiota has strong and wide variety of business/IT management experience of more than 20 years. He worked for one of the biggest system integrator company, NTTDATA Corporation, and a globally famous electronics company, Sony Corporation, where he planned and implemented many global BPR and system projects from the standpoint of business group and system group. He also has various experience of leading enterprise architecture management, portfolio & program & project management office, business analysis, and business process management.
His strong business experience in overseas contributed to launch global PMO and global BA/BPM COE organization in Sony. Integration of his wide covering professional knowledge and long years' global business experience in the IT planning & management proves his great expertise in business/IT architecture space to achieve true business value bridging business and IT. Not only in business, he also plays an important role in the professional communities as the president of IASA® and a Vice President of IIBA(International Institute of Business Analysis). His professional educations and qualifications include MBA, CITA-A®, CBAP®, PgMP®, PMP®.

Mun-Kit CHOONG, who has been managing the APMG-International office in Malaysia since year 2009, was originally an accountant. He has many years' experience in finance roles in the Asia Pacific ICT industry with Multi-National Companies (MNCs) including Compaq, IBM, Alcatel and Quint Wellington Redwood. He was also previously with a Dutch Exam Institute (EXIN) as Regional Manager – Asia Pacific region. Currently, with a leading UK Exam Institute (APMG-International) which accredits training and consulting organizations, and manages certification schemes for working professionals,
Mun-Kit is the General Manager for ASEAN, Japan and Korea region promoting a wide range of global qualification schemes of APMG including ITIL, Prince2, CobiT5.0, Lean-IT, ISO20000, Lean-Six Sigma, SDI and many others.

Mr. Nik Naharudin Mohd Nasir currently heads the Programme Management of Talent Division, Multimedia Development Corporation (MDeC). He obtained a Bachelor of Science in Electrical Engineering from Columbia Univeristy, New York, and a Master in Business Administration from Multimedia University, Cyberjaya, Malaysia.
Nik started his career in the telecommunications industry, serving with a systems integrator company. His specialty was fibre optics, where he implemented various projects in East and West Malaysia for major telcos. In MDeC, he looked into the policies related to physical infrastructure of the Multimedia Super Corridor, before making the switch into Talent Development in 2007.
MDeC's Talent Development initiative looks into meeting the current and future needs of talent by the ICT industry through various in-house programmes and collaborative efforts with key players in the talent eco-system. Since its inception in 2005, the initiative has upskilled over 50,000 undergraduates and fresh graduates in industry-relevant skills, trained/certified over 6,000 working professionals, and benefited over 800 companies. The initiative has also outreached to almost 40,000 school children in an effort to increase awareness about ICT and its career opportunities.

Take JR Narita Express underground of Narita Airport Building that depart almost every 30 minutes to Shinagawa Station. From JR Shinagawa Station Takanawa Exit 3minutes walk bring you to the Hotel.
Approx.70min. by JR Narita Express
Approx.80min. by Keisei-Line Access Limited Express
Approx.80〜110min. by Airport Limousine
Approx.13min. by Keikyu-Line Airport Limited Express
Approx.30〜50min. by Airport Limousine
Just produce your Passport to the hotel receptionist desk and mention about BITAS Executive Series 2014
Ranging between 24 – 34 Degree Celsius with mostly Sunny and occasional Rain. (Please bring small umbrella)
Aaron Tan Dani +60 122 338867
Mirany +62 818 985533
Roger-San +81 8055 244147